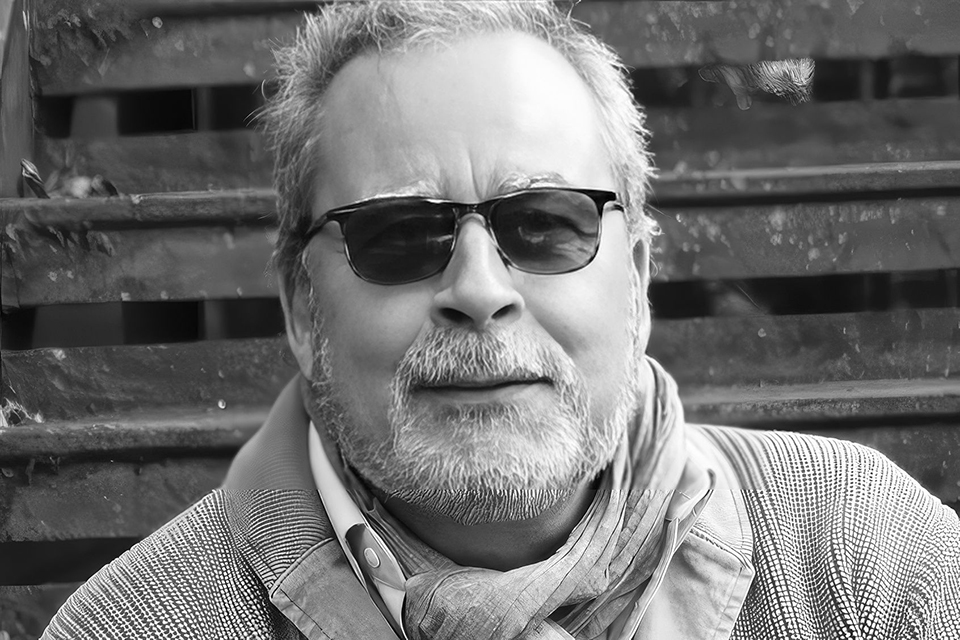 A Peak Behind the Sales Curtain with Huguenin
Aug 5, 2019 |Business Air News
Thierry Huguenin has seen a lot of change in business aviation in his more than two decades in the game. During that time, he has learned that a pragmatic and personal approach is the key to selling private aircraft.
For our Perspectives series, we talk to business aviation professionals and ask them to impart their unique insights, knowledge and expertise about our industry. This month, TSH aviation managing partner Thierry Huguenin shares some sales secrets.
"I got into business aviation thanks to my background as a commercial pilot. I was in Switzerland, and when I came upon the pilot market with my fresh commercial licence, it was very difficult to find a job at the time. I flew for a few years on a freelance basis, and then I went on to do a number of other things including working for the World Economic Forum and for Hotel Le Richemond in Geneva. In 1992, while I was living in the south of France, I came upon an opportunity; I was able to buy a couple of aircraft, a single-engine Piper and a twin-engine Aerostar, and I was flying those privately for myself as well as renting them to a flight school in Aix-en-Provence, which was generating revenue to offset my expenses. This was my first venture into private aviation. The flight school eventually closed, and I ended up with two aircraft. So I sold one, and when I sold the first one quite easily, I realised that aircraft sales was something I might end up doing."
"I moved to the US in 1997 for a couple of reasons. I did not really believe in what was happening with the EU, with all the plans to use the same currency and so on. But I also felt it was very important and a good opportunity as a Swiss person to be involved in business aviation and based in the States. The internet was in its infancy, we were starting to use email, and the personal connections you made were crucial."
"There have been quite a few changes in our industry during the past two decades. We went from considering business or private aircraft as luxury toys for rich people and companies to reconsidering them as very productive tools accessible to a bigger crowd thanks to shared ownership, jet charter cards and memberships such as Wheels-Up. Also, business aviation has become an international affair. Globalisation has changed the landscape of business aviation over the years. In the early 2000s, less than 20 per cent of the aircraft manufactured in North America were based outside the continent, with Europe being the other major player. Today, Asia-Pacific is on the rise with OEM backlogs reaching 50 per cent international. Leaders do understand today that their most valuable asset is time. No plane, no gain!"
"Simultaneously, innovation is a must as business aviation customers' and users' expectations are constantly increasing and evolving. For passengers, interior design, cabin equipment and features such as connectivity, in-flight entertainment and what not are key factors in aircraft purchase decision making nowadays. In the cockpit, safety comes first: over the past few years the evolution to synthetic vision flight decks, touch-screens, head-up displays, active control side sticks and so on is increasing safety and pilot awareness tremendously."
"In sales nowadays, negotiations and discussions between parties take more time, contracts are becoming more and more complicated, financing more demanding. MROs are extremely busy and there are so many actors involved in a single transaction who all want to play their roles and put out their opinions. Patience is key in any aircraft transaction these days."
"You need to know the market you are dealing with, and the people that you are dealing with. You need to make a choice about what type of aircraft you would like to specialise in. Today I'm much more involved in turbine helicopter sales and jets, particularly Learjets, Challengers and the Global Express. It helps to choose a segment of the market that you can later become an expert in."
"TSH aviation is a boutique consulting firm I run with my wife and one of my daughters. Some of the bigger aircraft brokerage companies out there have a big presence; you always see them at the shows and you are always aware of them across the world. This is something we cannot afford as a small family business. But, on the other hand, I always make a point of being truly dedicated to my client, to have an honest work ethic, which for me is paramount. We elaborate aircraft solutions for our customers with integrity and a pragmatic approach. We are bringing objectivity to the negotiation table."
"I am concerned by the global economy and politics, which will always have an impact on any industry, particularly business aviation. Usually, when there is an election somewhere, it is a temporary issue, a cycle that comes back from time to time."
"But the shortage of pilots is much more of an issue for aviation these days. We heard Dennis Muilenburg, Boeing's CEO, saying that 800,000 new pilots are expected to be needed over the next 20 years. By a domino effect, this will drastically and negatively influence business and general aviation. Here again, industry stakeholders need to work together to reduce the cost of getting a commercial pilot licence and think outside the box to get young people interested again in becoming pilots, mechanics and engineers, and to realise the benefits of these professions."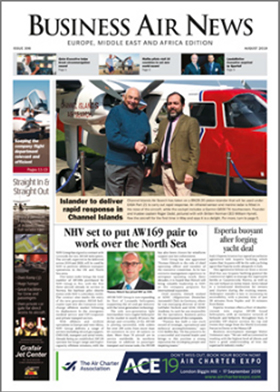 Read article in Business Air News Magazine